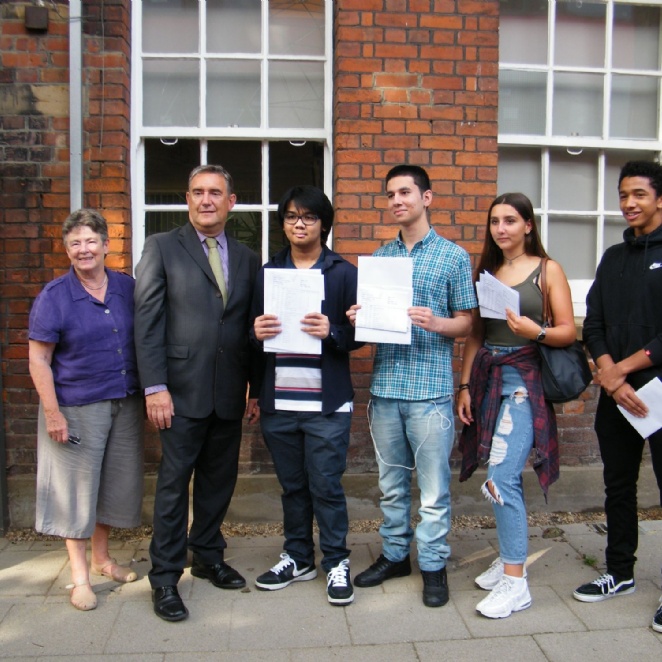 Hampstead School Achieves Fantastic AS, A level and GCSE Results, bucking the national trend.
Congratulations to all our students who received their results this August. You have done yourself proud – your personal Olympics.

All our results once again showed an improvement on the previous year against all indicators.

A Level and AS Level once again showed improvement, especially in the number of top grades achieved.

At GCSE students have maintained the high standard they set last year with an increase to 57% achieving 5 or more GCSEs at grades A*-C including both English and Maths.
Almost a quarter of all GCSE results were graded A or A*.

This is against a background of an 'unprecedented' fall of 2.1% nationally in the number of students receiving a C grade or above as reported by the Guardian newspaper, with the BBC describing the 'significant' decline as the 'biggest ever'.

Thank you to all staff, students and parents who worked so hard to receive these tremendous results.