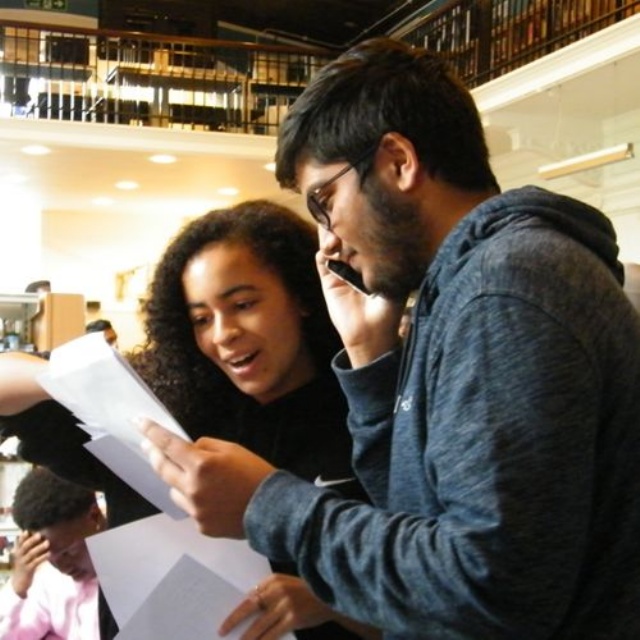 Excellent results for the first year of reformed GCSEs at Hampstead School
Following on from the success of last week's best-ever A Level results, students and staff at Hampstead School are now celebrating a very strong set of GCSE results under the reformed system.

This year's GCSE statistics are not comparable to any previous years' results, as this is the first year of a new system and the qualifications have changed significantly. The examinations themselves are much tougher and no longer include coursework, whilst the grading system has also been reset.

Congratulations to:
Isaac Healey – 10 A*/A grades plus a 9, 8 and 7 in the new grades
Yaseen Yousaf – 8 A*/As plus a 9 and two 8s
Mullahasani-Dula Era – 7 A*/As plus two 9s and a 7
Neha Ahmed – 7 A*/As plus two grade 9s and a 7
Theo McLaurin – 7 A*/As plus two grade 9s and an 8
Uatii Hengari – 7 A*/As plus a grade 9 and two 8s
See full story here