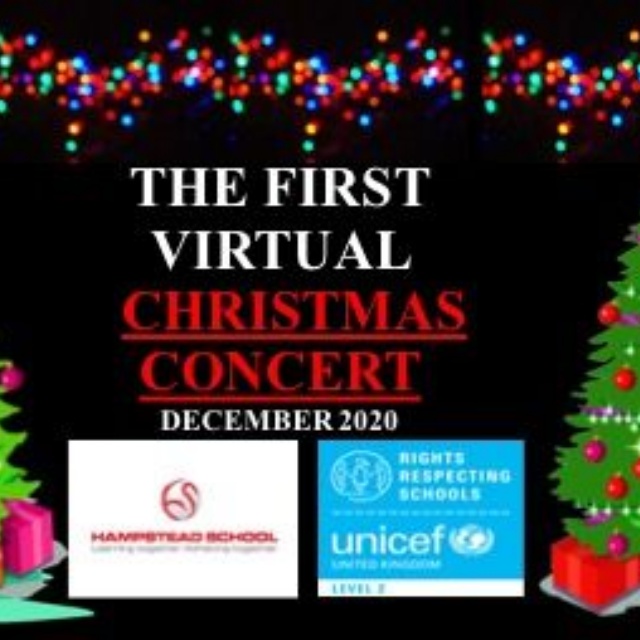 All Parents, Carers & Invited Guests
Before you view our Virtual Christmas Concert with the link which will be sent to you, please read the DISCLAIMER before proceeding further.
Hampstead School invites you to get into the spirit of the season with our First Virtual Concert. The concert will be accessible from 12 noon on Thursday 17 December until Friday 18 December 2020 and features lots of festive performances.
Further information including how to access the virtual concert will be released on Thursday morning.