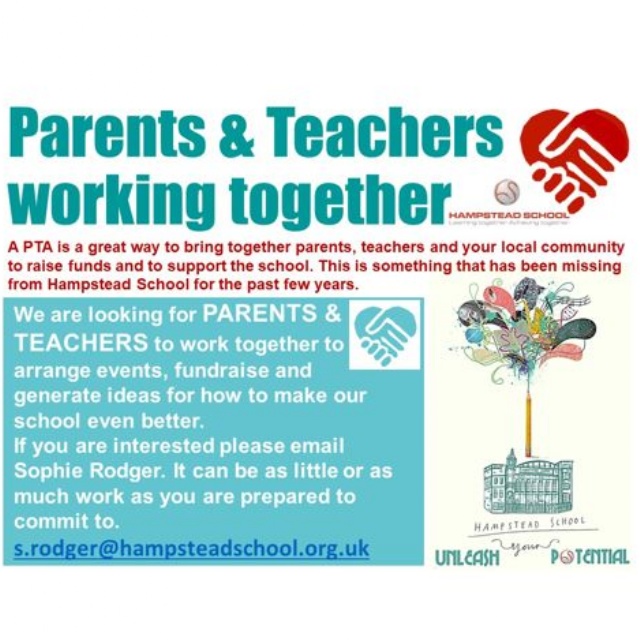 You are invited to attend the first Annual General Meeting of our new Parents, Teachers & Friends Association
There are so many positives to developing closer links between parents and staff, including opportunities to work together to raise money for different events and projects to benefit our students.
Following our initial meeting last month, we are holding our first PTFA AGM on Wednesday 31st March at 18:00 via ZOOM.
If you wish to join the meeting, or would like further details, please contact Ms S Rodger at s.rodger@hampsteadschool.org.uk.