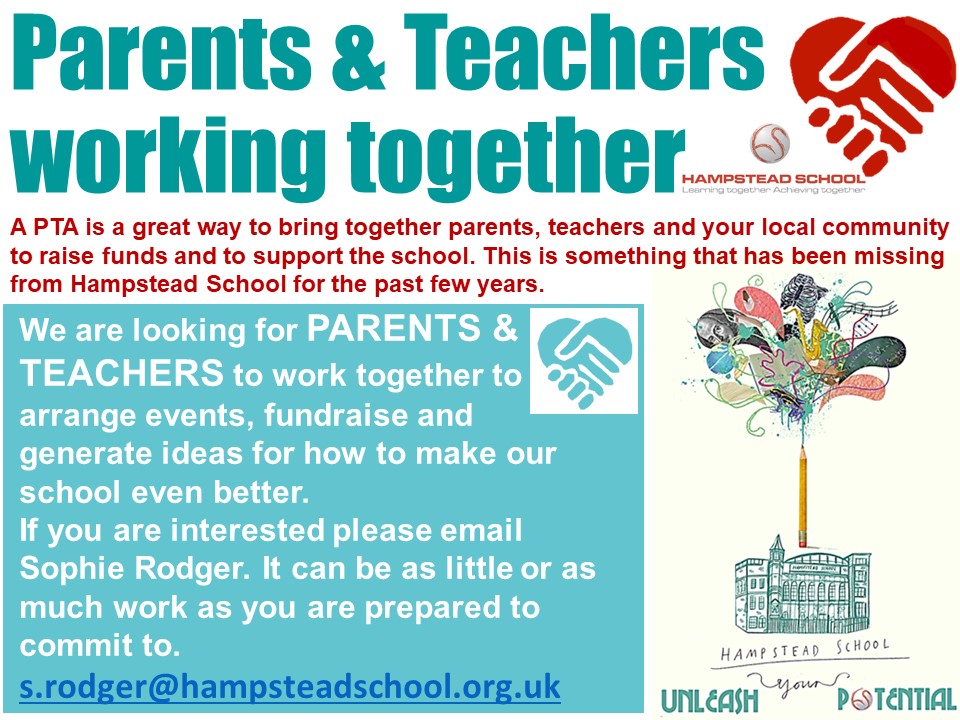 Hampstead School's PTFA is a great way to bring parents, teachers, and our local community together. We aim to raise funds in order to support the school to provide the best opportunities for our students, meeting other members of the school and local community in the process.
Here are some things we will be fundraising for: student laptops to close the digital divide; external shelter on the school grounds; school trips; additional resources that cannot be funded through the school budget, etc.
We are looking for parents who would be willing to join us in attending and organising events to build our community and raise money for the school. If you are interested in being involved in any way, please email: s.rodger@hampsteadschool.org.uk or enquiries@hampsteadschool.org.uk
ANNUAL GENERAL MEETING
Following our initial meeting last month, we are holding our first PTFA AGM on Thursday 21 April 2022 6 p.m. to 7 p.m. in the School Hall.
If you wish to join the meeting, or would like further details, please contact Ms S Rodger at s.rodger@hampsteadschool.org.uk.